---
B-25 Crash in Badin Lake
posted - October 23rd, 2020
On June 8th, 1944 a PBJ B-25 crashed into Badin Lake. There is an excellent article published on Jul 30, 2018 in OurState magazine.
I began scanning family photos soon after my father died in 2004. In my mother's collection of photos were two pictures she identified as Charles and Mary McDaniels. My mother knew the Hill and McDaniels families.
In 2014 my mother and I were eating lunch when we met Robert C. Hill and I think one of his sisters. Mr. Hill was a brother of Mary Elizabeth Hill. Robert and my mother were in school together at Badin. We mentioned the pictures and invited them to visit. I made copies of the picture of Charles and Mary.
Robert and his sister visited and I gave them each copies. I asked Robert if anyone would object to my posting the pictures on Facebook. He told me he thought it would be fine. It was soon after this that I posted the pictures on Facebook in 2014.
I have my mother's prints and I plan to donate those pictures to the Badin Museum.
I never talked to my mother about the last two pictures on this page. I wish I had done so. I scanned them and whenever I clicked through the old pictures, I wondered what those crowds were doing beside a lake. Then one day in the last five years, it occurred to me they may be scenes of the crowds at the edge of Badin Lake on June 8th, 1944. I don't know what else it could be. My mother would have turned 17 a few months earlier.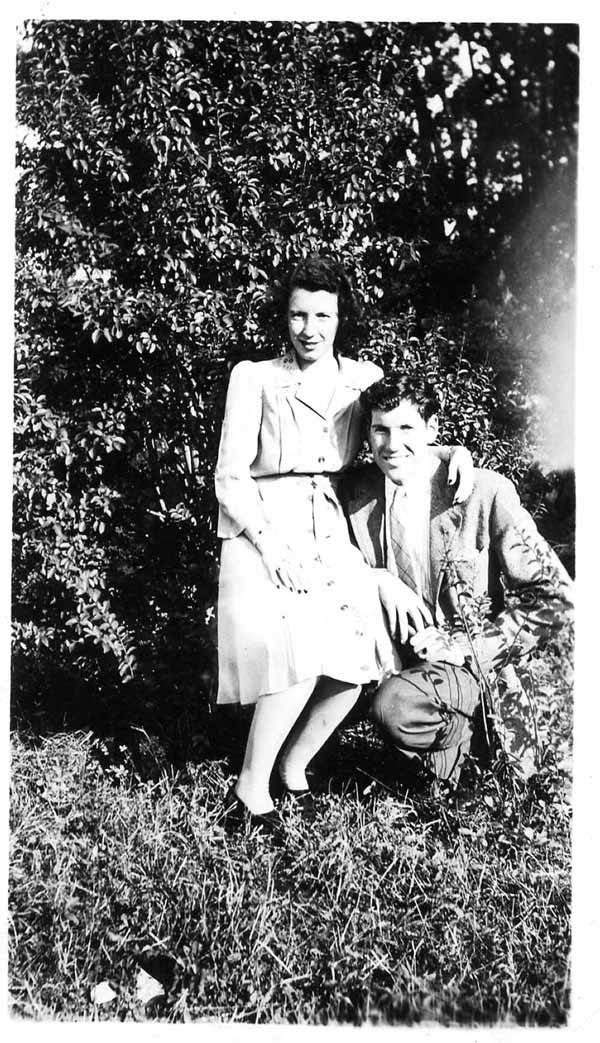 Mr. and Mrs. McDaniels
Mary Elizabeth Hill and Charles McDaniels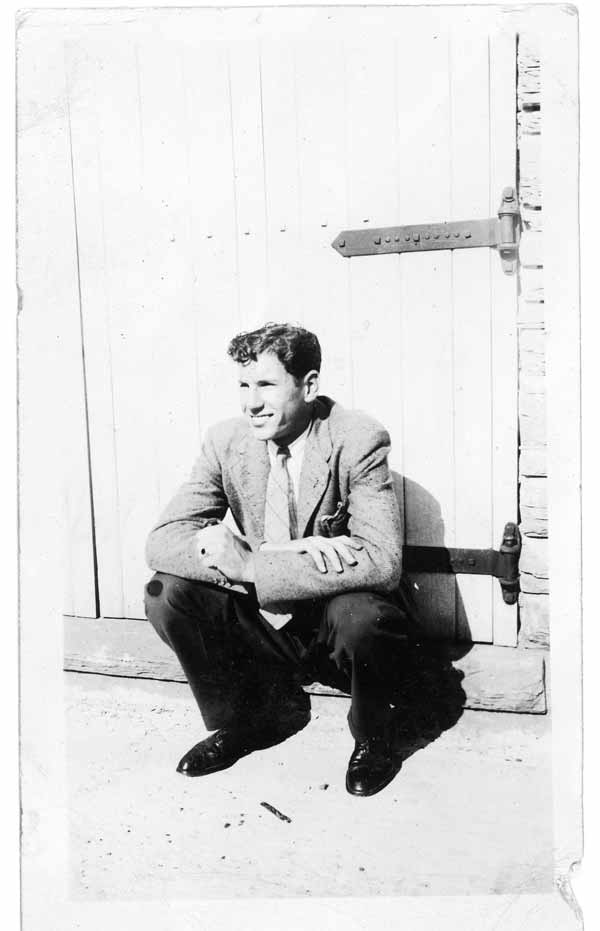 Charles McDaniels
In front of the Morrow Mountain State Park swimming pool concession stand.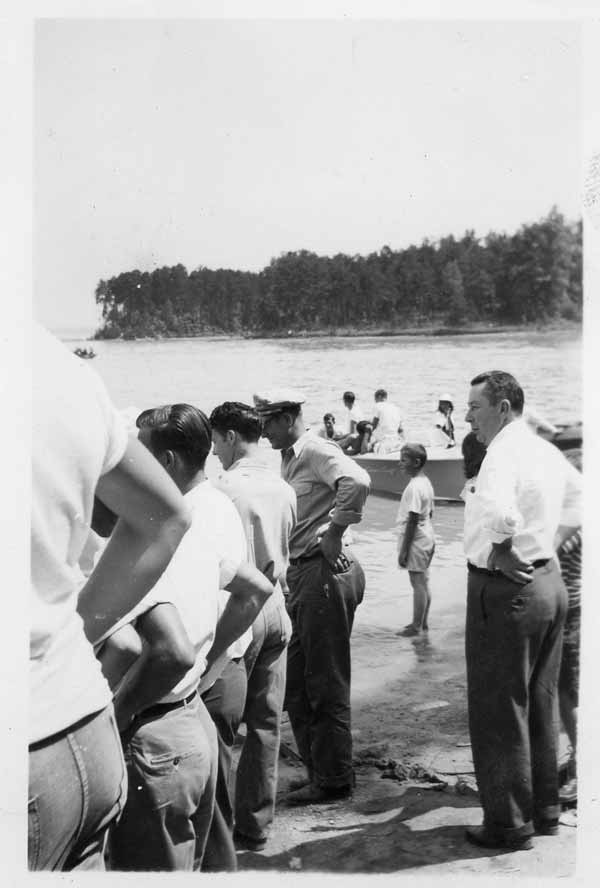 Badin Lake
This may be the scene at Badin Lake, June 8th, 1944.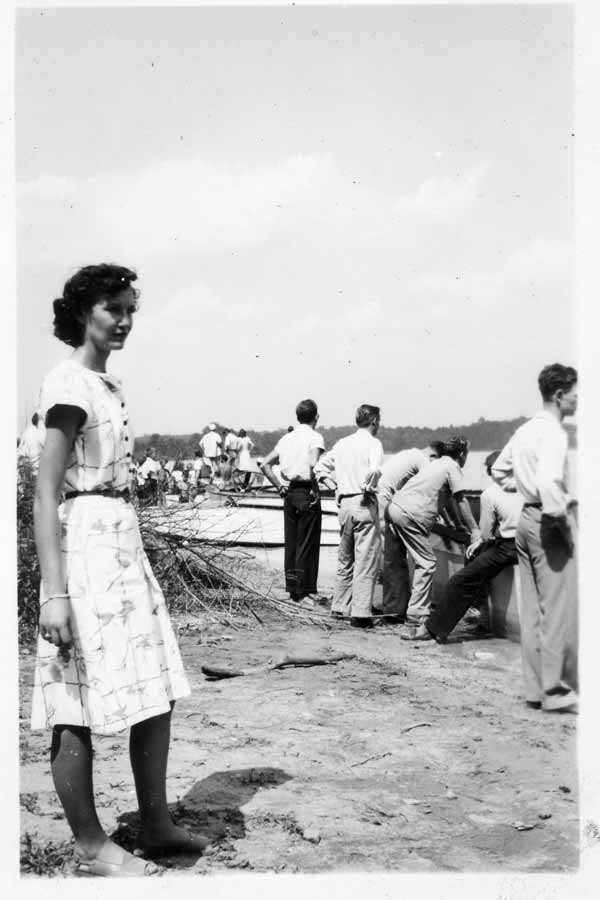 Hettie M. Lowder (Sikes)
This may be the scene at Badin Lake, June 8th, 1944.